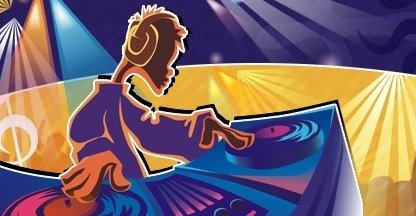 Wenn es richtig krachen soll ist diese Website die richtige Einsprungsadresse. Brad Slyde, der Betreiber von Discobreak.com hat rund 3000 Alben die natürlich regelmäßig gespielt werden wollen. Seinem internationalen Publikum bietet er einen Podcast Feed, welcher sich gewaschen hat.
Die Liste der dort gespielten Interpreten ist unendlich: All Good Funk Aliiance, DJ Homewrecker, Mastiksoul, Da Hoodfellas, Hustle + Flow, Troydon, Jay West, Vernon + Dacosta, Tommy Largo, Kinky Movement, Toby Neal, Lamanex, Special Interest, Chuck Daniels, Biboulakis, Toka Project, Monoman, LC, Michael Shrieve, The Alan Parsons Project, Black Devil Disco Club, Elitechnique, Blackjoy,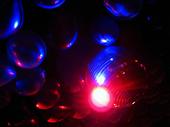 Prins Thomas, Fram, Mudd, Barfly, Stranger, Miles Maeda, The Skatalites, Longsy D, Santiago + Bushido, Joshua Heath, Tovar, Vincent Montana Jr, Bohannon, Francois Kevorkian, Sparque, Larry Levan, Michael Wilson, Kongas, Cerrone, Rare Essence, Gary's Gang, Isaac Hayes, Brass Construction, Luv You Madly Orchestra, Walter Gibbons, Martin Circus, Brooklyn Express, Tee Scott, Sly Mongoose, Sleazy McQueen, Manuel Sahagun, The Littlemen, Formidable Force, Filter Freq, Sound Navigators, Chad Jackson, Herbie Hancock, Djum Djum, Los Chicharrons, Manu Dibango, Rob Mello, The Bombdroppers and Skeewif, The Daktaris, Afrobutt, Mysterious Traveller, Deadly Avenger, Beatfanatic, Gemo + Fabrice, Cpenn, David Parr, Random Factor, DJ Garth + ETI, Mirror Boys, Zip Code, Kenny Dope, Onionz, Joe Long, Gaznevada, Funky Transport, Terry Mullan and Kevin Ford, The Acid OG's, Natural Rhythm, Ricardo Rae, Madrid de los Austrias, Rodney Hunter, Olav Brekke + Sideshow Jogge,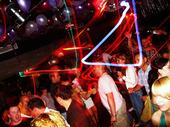 Optimus, Peter Jones + Nathan Coles, DJ Sneak, Phil Weeks, Don T, Prztz, The Steve Miller Band, The Rolling Stones, Annabel Lamb, Slimline, No Assembly Firm, The Glimmers, Kelvin K + Jon Gray, Crispin J. Glover + Tug, Ray Mang, Cafe Central, DJ Harri + The Revenge, White Collar Criminals, Chris Grant, Giorgio Moroder, An Der Beat, Bryan Jones, The Sound Republic, Jamanta Crew, 1200 Warriors, Jazzy Eyewear, Justin Harris, Jeff Bloom, Mario Fabriani, Rhibosome, Virgo Four, Maurice, Phuture, DJ Pierre, Fresh, The Sweat Boyz, Two Of A Kind, Armando, Virgo, Tyree, Mr. Fingers, Konk, Chicken Lips, Plant Life, 40 Thieves, The Dead Seal, Lindstrom, Daniel Wang, Ilya Santana, Brennan Green, Dicky Trisco, Disco Ball Productions, LSB, Disco Power Play, Darshan Jesrani, Escort, Malente, Leon Louder, Joey Youngman, Talking Heads, Trouble Funk, Street Corner Symphony, Leo Young, Vincenzini, Those Norwegians, Trulz, Robin, Montana Orchestra, Laj + Quakerman, DJ Gilb'r, Kleeer, Isolee, Chateau Flight, Kuniyuki, J-Dub, Joshua-Iz, Shaboom, Spettro, Thomas Sahs, 3brotherstrong, Souldrummers, Cottage Alert, Todd Terje, George Kranz, Soul Mekanik, Silver City, The Real, Light Fantastic, Toby Tobias, Boogie Corporation, Phresh 'N' Low, Electronic Boogie Band, Harvey, Christabelle, DJD, The Jammy Dodgers, Wes, Swirl Peepz, Inland Knights, Induceve, Manuel Tur, Midnight Creeperz, Larner + Hogan, Hakan Lidbo, Pedal Pressure,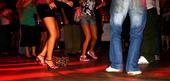 JT Donaldson, Jabwai, Swag, Atnarko + Mot, Alexander East, Broken Home, Rub N Tug, Sly Mongoose, Jacob London, Johnny Fiasco, Chuck Love, Pierre RS, Tracy Cooper, Fischer P, Smahila and the S.B.s, LHK, Alex Moran, Hawke, Jason Hodges, Desmet + McCarthy, Triangle Orchestra, Shrinkwrap, Mayaku, The Electric Company, Mahavishnu Orchestra, Johnny Harris, Mark de Clive-Lowe, Turnstyle Orchestra, Mojolators, Blinded Junkies, Silent Partners, Syntax Erik, Serge Santiago, LCD Soundsystem, Wubble-U, Billy Preston, Juggy Jones, Grand Plan, The Glitter Band, The Jimmy Castor Bunch, Magick Edit Allstars, That Jeff Leopard Feeling, C.M. Larue, Francois K, Bumblebee Unlimited, and The Jackson 5.
Ich kann nur empfehlen die Podcasts von Discobreak.com zu abonnieren 🙂